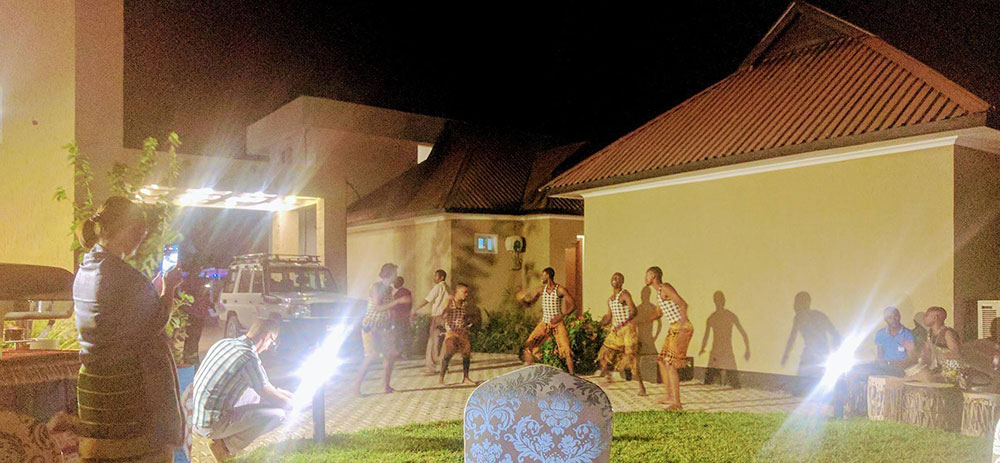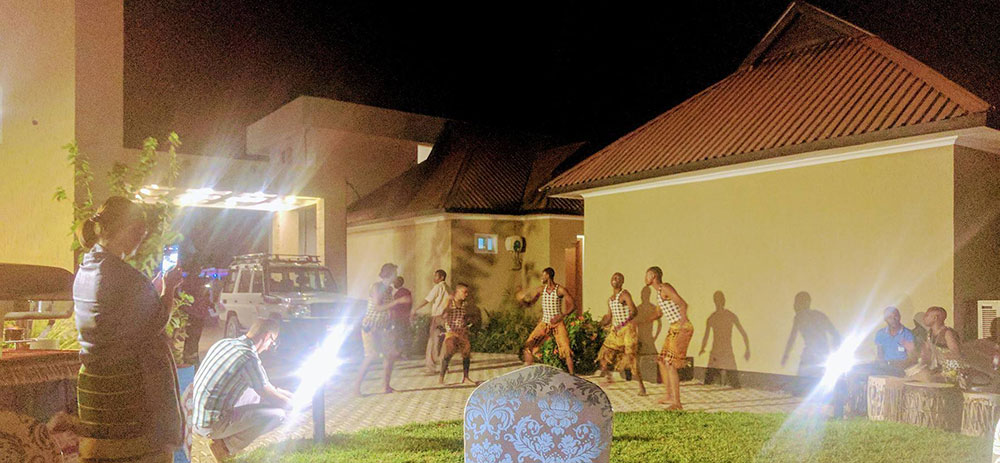 How do global trotters look like these days? Do they travel with their family? During vacation? For adventure or to settle down?
Probably, for all those reasons! But if you ask me, I know a lot of people who are business travelers. Travelers who visit places during a business visit, with very limited time to explore plan. I am one of them.
Recently, I had to visit to Tanzania for a business trip. I had a packed schedule, with lots of things to do in a week and to come back again. I had almost no time to visit places like Kilimanjaro or Zanzibar: which are known to be the most popular places for tourists in Tanzania. I was headed towards Singida, a city in Central Tanzania. The city is the location of the regional headquarters of Singida Region as well as the district headquarters of Singida Urban District. The region and district are named after the town. Before going to Singida, I had to spend a day in Arusha and I knew that's the only time I to roam around.
There were few things to see in a day. There are couple of museums, national park, mosque and monuments and my most favorite place of a new city: the roads and the restaurants. I had a local friend who agreed to show me around and we began our journey at 10am in the morning. That's one thing about how I like to travel. I want to be relaxed and comfy. Instead of going to many places, I may visit one or two places but I want to enjoy that moment of serenity. I woke up early in the morning because
I wanted to see Mount Meru, a surprising gift of God standing in the middle of nowhere. I was staying in a hotel in the downtown.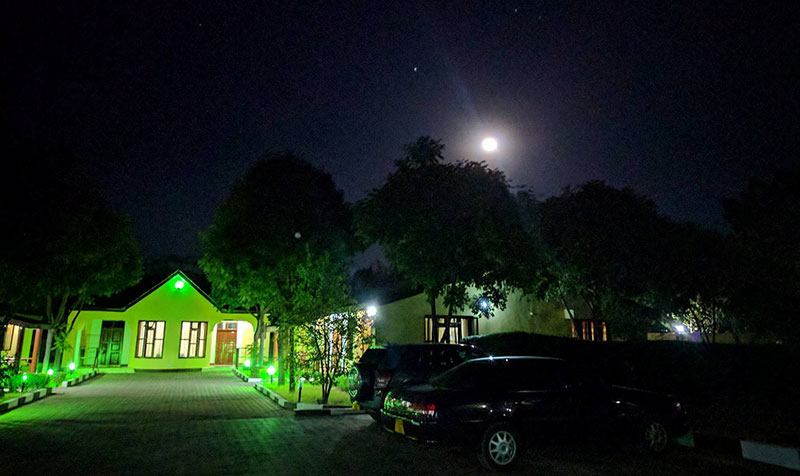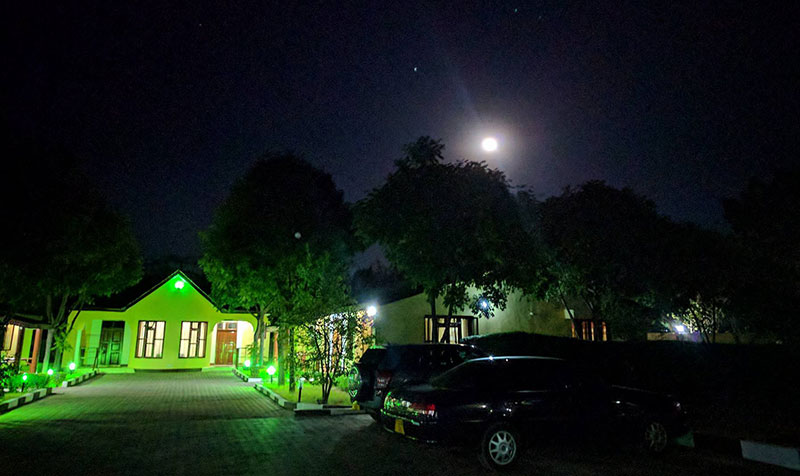 It was busy during the evening when I reached Arusha. I got a room on 11th floor. It was nice and cozy. The best thing was the glass wall on one side which gave me a mesmerizing view of Mount Meru in the early morning. I woke up very early, at 5:30 am and the look of the mountain made my day! It was playing games with the clouds and the rains and was giving me a glimpse of heaven! I lately came to know that some of my colleagues thought it was Mount Kilimanjaro and they posted photos of Mount Meru as Mount Kilimanjaro. I don't blame that. It was so huge and beautiful, people who are traveling from outside could hardly differentiate between these two. After half an hour of my tranquility with the mountain, I took a shower, went downstairs to have a hot breakfast and my first coffee of the day. I came back and had another hour of sleep to cheer me up with full energy for the rest of the day.
We decided to go to the Natural History Museum first. I wanted to know the country and I thought it was a good idea to have a look around in the museum. The museum look very ordinary from outside, but when you go near to it, you can start realizing how old it is and the depth of knowledge and information it holds even just by looking at it. My friend told me it was built by the Germans and the construction started as early as in 1899!
The history of this museum was pretty tragic. A lot of Maasai men were killed to build it. It was initially a barrack for Nubian soldiers, then turned into a regional government building and in 1934 it was turned into the Natural Museum. The museum has lots of photos, history of evolution and fossils of insects and others.
We went to a local restaurant, had some BBQ chicken tandoori and lamb kabab with paratha and in the end some refreshing African Coffee.
Although I am not a great lover of snake, my friend insisted me to visit the Meserani Snake Park. It was somewhere near the Serengati and we had a guided tour. I made sure I don't need to go closer to the snakes and I did not want to play any brave stunt too. We have seen some really colorful, most dangerous snakes in the world. They were of all kinds of shapes and sizes: let alone touching them, only the hissing sound was good enough to scare me off from the place. But before doing that we managed to learn about local culture in the local museum within the park.
There is a very famous bar, for people who want to spend the night and enjoy local liquors. There were UN International Criminal Tribunal for Rwanda Court, Arusha Declaration Museum to visit, but I wanted to stay back and enjoy sitting back lazy in a local restaurant. Eat and drink and think and look at the clear sky and the mountain. I wanted to see the people and their lifestyles. I saw a lot of people on bikes and motorbikes. There are small vans carrying people from one place to another. I saw school going kids in the street playing and mocking each other. I saw a lot of youth sitting in front of the grocery stores, gossiping, sipping bear or coke and enjoying life.
There weather is nice all day long. It's a bit cold during night, but all warm and sunny during the day. People are not surprised to see foreigners. Most of the time they welcome you with a smiling face. There are street vendors who would like to sell you hats and sunglasses and other fancy stuff. One street vendor kept asking me where did I come from and when I told him I was from Canada, he told me he really liked Canada and that he would give me the best of the best products he had with him.
They certainly know how to attract the tourists. Small kids in the town might want dollars from you, but they are few in numbers. There are many taxis, but it is better if you ask your hotel to organize a taxi for your, especially if you want to travel during the night or to distant places. Foods are good, but don't drink tap water. It is advised to avoid street foods.
If you ask me, I would recommend you to spend at least two days in Arusha. Please bring your sunscreen with you, don't forget to have your yellow vaccination card with you if it is needed for your country. People understand English. Currency exchange is possible at most of the places. Many restaurants and hotels accept credit cards.
In the evening I came back to my hotel, watched the local music channel which seemed pretty advanced to me! I even became a huge fun of a pop star in Tanzania: Vanessa Mdee! Next morning I started towards Singida with a fresh mind and nice experience of exploring Arusha.
I thanked my friend saying 'Asante', took the car and kept singing the song from last night "Never ever"!
Traveller: Shamim Ahmed Jitu